Robbinsdale Eliminator
Feel the Thrill of Head-To-Head Elimination match play
March 17, 2018 at 10 am. Entry fee is $50.
This tournament is a singles bracket style tournament.
Double elimination games with handicap.
This Tournament is limited to the first 64 bowlers. It was full last year so please call ahead to reserve a spot.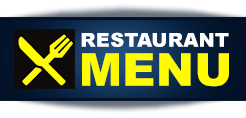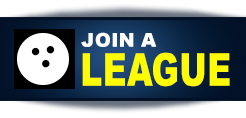 Restaurant

Robbinsdale Restaurant is a full service restaurant.
We feature daily breakfast, lunch, and dinner specials.
More delicious info
| | | |
| --- | --- | --- |
| Monday | 9:00am | 9:00pm |
| Tuesday | 9:00am | 9:00pm |
| Wednesday | 9:00am | 9:00pm |
| Thursday | 9:00am | 9:00pm |
| Friday | 9:00am | 11:00pm |
| Saturday | 11:00am | 11:00pm |
| Sunday | Noon | 6:00pm |
| | | |
| --- | --- | --- |
| Monday | 9:00am | 5:00pm |
| Tuesday | 9:00am | 9:00pm |
| Wednesday | 9:00am | 5:00pm |
| Thursday | 9:00am | 5:00pm |
| Friday | 9:00am | 9:00pm |
| Cosmic Bowling | 9:15pm | 11:15pm |
| Saturday | 11:00am | 9:00pm |
| Cosmic Bowling | 9:15pm | 11:15pm |
| Sunday | Noon | 6:00pm |
| | | |
| --- | --- | --- |
| Monday | 10:00am | 2:00am |
| Tuesday | 10:00am | 2:00am |
| Wednesday | 10:00am | 2:00am |
| Thursday | 10:00am | 2:00am |
| Friday | 10:00am | 2:00am |
| Saturday | 10:00am | 2:00am |
| Sunday | 10:00am | 2:00am |
| | | |
| --- | --- | --- |
| Monday | 10:00am | 10:00pm |
| Tuesday | 10:00am | 10:00pm |
| Wednesday | 10:00am | 10:00pm |
| Thursday | 10:00am | 10:00pm |
| Friday | 10:00am | 10:00pm |
| Saturday | 10:00am | 10:00pm |
| Sunday | Closed | |
| | | |
| --- | --- | --- |
| Monday | 6:00am | 9:00pm |
| Tuesday | 6:00am | 9:00pm |
| Wednesday | 6:00am | 9:00pm |
| Thursday | 6:00am | 9:00pm |
| Friday | 6:00am | 10:30pm |
| Saturday | 6:00am | 10:30pm |
| Sunday | 8:00am | 6:00pm |